Blackie used to be Chi's neighbor in her old apartment, but the super found out where Blackie lives, and he and his owners had to move out. He never says "Bye", he just says "Later".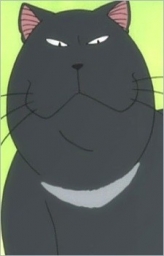 The Yamada's call him, "The Bear Cat." He is one of Chi's first friends, and he help's Chi learn what it's like to be a cat. In book #5, he finds Chi, and it turns out that he and Chi live close by.
FRIENDS...
Chi
Cocchi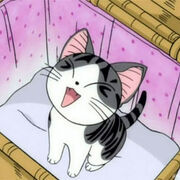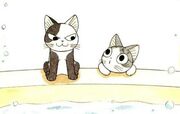 Ad blocker interference detected!
Wikia is a free-to-use site that makes money from advertising. We have a modified experience for viewers using ad blockers

Wikia is not accessible if you've made further modifications. Remove the custom ad blocker rule(s) and the page will load as expected.